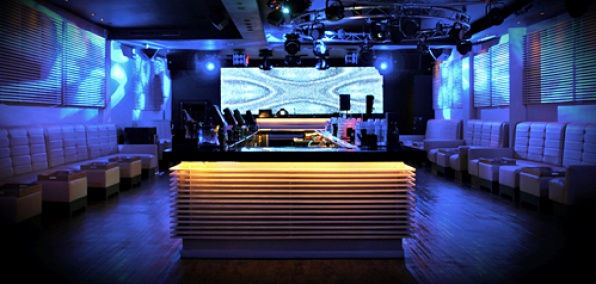 It's Monday, so naturally we want to discuss your late-night options for dancing and champagne in the Design District.

...

Right.

That's what we thought. There's a void there.

Filling that void: Gavanna, a polished den of bubbly, house music and LED wizardry, now open on weekends only.

Imagine, if you will, the harmonious marriage between a South Beach nightclub and HAL 9000—a cozy playpen bedecked in dark woods, cream-colored banquettes and a massive screen manipulated by a "light jockey." (Imagine if a U2 concert landed in a dance club.)

Come here on a weekend night and you'll have options: hit the bar with your date for some house cocktails like the Old Ginger Cuban (apple vodka, mint, lemon juice). Or corral a spot at one of the perimeter tables, where you can take in the scene on a high-back leather couch where your bubbly will be presented in buckets roughly the size of dwarf planets.

And word has it that soon a members-only patio will open up in the closed-off space that was once Grass. It comes complete with tiki hut and some possible hot-tub action.

Okay, probable hot-tub action.