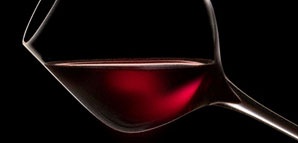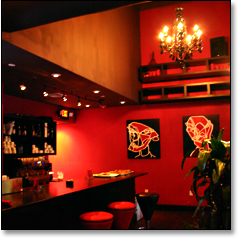 When the season kicks in, you'll be the first at the flashy restaurants, designer hotels and sleek clubs. But for now, it's the quiet neighborhood spots you covet.
Luckily the owners of Le Bouchon du Grove have opened
Le Ptit Paris
, your new go-to crepe and wine haunt in Coconut Grove.
This is the place you'll go if you're looking for a laid-back, hippie Grove-meets-Parisian patio cafe with big red awnings and French comfort food. The corner spot across from Green Street Café has an intimate bar where you can run in to grab crunchy croissants and French-roasted espressos.
But if you're looking to linger (and we recommend you do), there's enough cushiony outdoor seating (red couches with bistro tables) to serve a variety of social purposes. Grab a stool by the crepe bar, where a champagne cocktail and plenty of people-watching will put you in the mood for the leisurely meal ahead. Dishes like foie gras with fig marmalade and snails in cognac and garlic should keep you fortified as you make your way through the lengthy list of French wines.
Once the sun goes down, the space takes on a loungey, late-night vibe with a raucous Edith Piaf soundtrack and the kitchen churning out tapas past midnight.
It's the perfect time to get to know your neighbors.