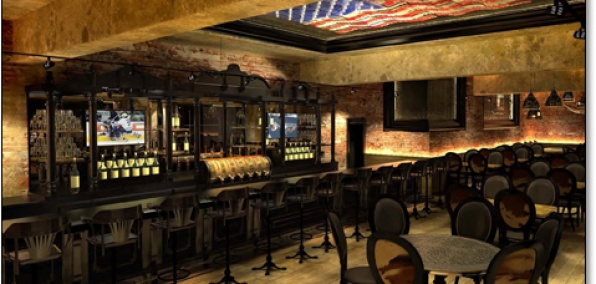 You've been guiltlessly knocking back burgers for years.
 
But anytime a chef is willing to make the better burger argument, you're willing to listen.
 
Welcome to LBS, an organic burger joint, opening September 29th at Red Rock.
 
Not to worry: Chef Anthony Meidenbauer (Wynn) is not some new-agey chef hell-bent on recreating the burger as a modern art piece. His idea is to take the burger back fifty or sixty years (long before you knew what a patty was) to a time when the burger was a simpler, healthier proposition (no hormones, no preservatives, no junk). That means you get a proprietary, secret, organic burger recipe that includes 21-day dry-aged Hereford beef (trust us, that's a good thing), a sweet egg bun and house-made ketchup and other condiments.
 
To wash it down, you'll want to grab an alcoholic milkshake, an "adult vitamin" (cocktails made using VitaminWater), or keep the turn-back-the-clock theme going and order up a draft root beer.
 
Being a burger joint veteran, you'll feel comfortable in the brick-laden Deadwood-meets-Route 66 space. There's a longhorn on the wall, a saloon-style bar (perfect for sidling) and a ceiling covered in 3,000 license plates arranged to look like the stars and stripes.
 
In case you forgot where you were.