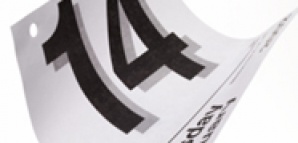 Well, men. Here we are again, 31 days out. Which means you need to start getting ready now—tomorrow morning, to be exact, when the reservation books open (and very quickly fill) at the choicest destinations in town.
While we understand that wooing your girl on your own terms is more your speed than being obliged to do so, keep in mind that your woman will be talking about your venue pick to
all
of her friends. This means the right choice will get you in good with them—you know, just in case things start going south on February 15.
From high-maintenance to lowbrow, from blind dates and groups to grand gestures, we bring you the
UD Guide to Reservation-Staking for Love-Making Day
.
The Classic Go-Tos that Can't Go Wrong
SPOT:
The Place
,
310 W. 4th St
, 212-924-2711
DETAILS
: This hidden cave, with stone walls, wooden beams and flickering candles, is quintessential West Village. Ask for a corner booth and settle in for some Mediterranean comfort food—not for the commitment-wary, as romance seeps from every inch of the space.
BOOK
: Reservations start January 17
SPOT
:
Tasting Room
,
72 E. 1st St
, 212-358-7831
DETAILS
: This charmingly tiny foodie heaven serves up sharing portions of its ever-changing menu of decadent food and outstanding wines—just mind the cutesy talk for your neighbors' sake in these close quarters.
BOOK
: Reservations start January 14
The Double Date
SPOT: D'Or Ahn
,
207 10th Ave
, 212-627-7777
DETAILS
: For a chic double date, share small plates of haute Korean at a cozy double table on the communal raised platform—perfect for scoping out the other couples as you kick back shochu together.
BOOK
: Reservations open now
The High-End Spots for the High-Maintenance Girl
SPOT
:
JoJo
,
160 E. 64th St
, 212-223-5656
DETAILS
: For the woman who is a true classic, nothing is more "Classic New York Valentine's Day" than Jean-Georges' elegant firstborn JoJo. The townhouse is upscale and romantic, and the dining experience always impeccable.
BOOK
: Reservations start January 14
SPOT
:
Gilt
,
455 Madison
, 212-891-8100
DETAILS
: For the woman who likes a bit of drama, newcomer Gilt in the historic New York Palace hotel delivers on a stunning atmosphere to pair with a 5-course tasting menu ($125), complete with decadent decor and—the perfect textile for Valentine's Day—lots of fine leather.
BOOK
: Reservations open now
The Match.com Blind Date Spot

SPOT
:
The Harrison
,
355 Greenwich
, 212-274-9310
DETAILS
: Good lighting will help you assess your date's Photoshop abilities, the comfortable, lively atmosphere will ease awkwardness, and the off-the-beaten-path Tribeca chic-ness shows her you're in the know.
BOOK
: Reservations start January 14

You're in the Doghouse—Best Damage Control Spots
SPOT
:
Masa
,
10 Columbus Circle
, 4th floor, 212-823-9800
DETAILS
: Nothing says "I'm sorry" like $350 a pop for unreal omakase at the most expensive, indulgent, transcendent dining experience in New York. If she won't forgive you after this, it's time to macramé that "I love you" pillow.
BOOK
: Reservations open now
SPOT
:
Del Posto
,
85 10th Ave
, 212-497-8090
DETAILS
: Managing to snag a reservation at the most expensive and heavily dialed new restaurant in town may just get you out of the doghouse for one night. The succulent food and marble-heavy, artistocratic surroundings won't hurt, either.
BOOK
: Reservations start January 14
The Hidden Gem to Impress that Hard to Impress Girl

SPOT
:
Periyali
,
35 W. 20th St
, 212-463-7890
DETAILS
: The seen-it-all girl won't know about this classy gem tucked away on 20th Street, with its fabric-swathed ceilings and upscale Greek plates—ask for a seat in the back in the glass-ceilinged garden.
BOOK
: Reservations open now
You've Been Saving Up for the Ring
SPOT
:
Blue Hill at Stone Barns
,
630 Bedford
, Pocantico Hills, NY, 914-366-9600
DETAILS
: Every woman knows that ultimate love requires ultimate effort. Because the trip to this elegant barn with its exquisite farm-fresh tasting menu involves securing a car and actually (yes, that's right)
leaving Manhattan
, it is only reserved for the most deserving and loved of women. For this over-the-top experience, though, you will be greatly rewarded (hopefully not in a way involving the neighboring farm animals).
BOOK
: Reservations open now
One Foot Out the Door
SPOT
:
Robert's Steak House
,
603 W. 45th
, 212-245-0002
DETAILS
: Nothing says "please see yourself out of this relationship" like steaks and strippers. In combination. Gorge yourself enough in front of her, and she may (thankfully) do the leaving first.
BOOK
: Reservations open now
Group Love
SPOT
:
Woo Lae Oak
,
148 Mercer
, 212-925-8200

DETAILS
: Those wanting to avoid restaurants overrun with necking couples can seek refuge with like-minded friends in a hearty Korean group dinner at Woo Lae Oak, the downtown spot big enough to have space available, loud enough to drown out kissing noises, and trendy enough to provide some single eye candy.
BOOK
: Reservations open now