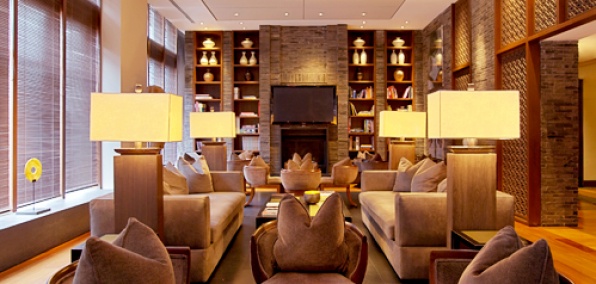 There's something to be said for the old-school social club.
The hobnobbing. The smoking jackets. The secret rooftop hideaways...
Actually, that reminds us: there's something to be said for the new-school social club, too...
Welcome to
DV Club
, the new private club from designer/playboy Domenico Vacca, nestled in the Setai and accepting members now.
You might know Vacca as the guy who kept Ari Gold in freshly pressed suits. Think of this as an invitation to hang out in Dom's living room—albeit an invite that requires a bit of finagling to obtain. (Meaning first you'll need to submit
a membership application
.)
Once that's taken care of, you'll come here for, say, a post-dinner nightcap. Make your way past the Grill to a small alcove emblazoned with the DV moniker. Submit to a quick retinal scan (kidding, you just give them your name) and you'll enter a one-room den brimming with exotic accents, a DJ spinning house and champagne served from a stationary cocktail cart.
For now, commandeer a couch with your date for some discreet conversation. But come back in two or three weeks, and you'll want to head upstairs to the rooftop lounge for a private view of the action on Collins below.
It is, after all, smoking-jacket weather.