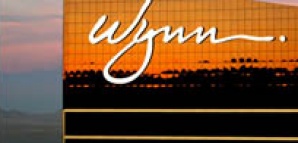 Vegas...hitting the hard eight, throwing cash at professional dancers, buffet comps that take the edge off the twenty large you blew at the tables and hazy weekends ending in marriage to a waitress from Bob's Big Boy.

The City of Sin beckons again with today's opening of the new $2.7 billion Wynn Las Vegas Resort by Bellagio creator Steve Wynn, which promises enough luxury to make the Rat Pack rise from the dead and order a drink.

The fifty story elliptical bronze-glass tower brings to the Strip 2,716 suites (enjoy the view through floor-length windows), 27 Hold 'Em tables on a Texas-sized casino floor and a hotel guests-only 18-hole golf course designed by Tom Fazio.

Wynn makes you wonder if he's kidnapping chefs at gunpoint with 18 restaurants on the premises and a posse of celebrity chefs, including Daniel Boulud (Daniel, DB Bistro).

Not enough? There's also an on-site Ferrari dealership, two hotly anticipated nightspots (Lure and La Bette) and a nightly aquatic production (Le Reve) from former Cirque du Soleil director Franco Dragone.

Single, married, Mormon, whatever—with the Wynn opening you're practically obligated to throw yourself a bachelor party.