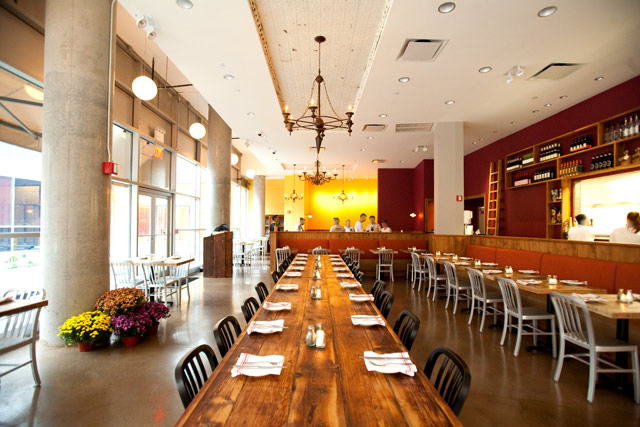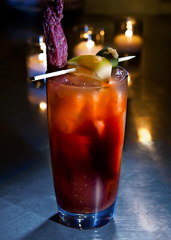 Two signs you're doing brunch right:
1. There's meat.
2. There's booze.
But you can always do brunch righter.
And by righter we mean a meat-booze creation at a Ukrainian restaurant on the Bowery.
Presenting
Kielbasa Vodka
, a batch of ballpark-frank-smelling vodka that's been potently steeped with a bunch of Polish hot links, available now at Veselka Bowery.
We're aware of how ridiculous this must sound. Vodka. That tastes exactly like sausage. But before you go ahead and pass judgment/dry heave, consider the implications this might have on your Bloody Mary.
Yup, we thought so.
In certain circles (mostly located in Siberia), this is the type of stuff you'd reserve for the czars. A bottle of silver-filtered Russian Standard... that's been cracked open, filled full of cased pork and left to steep for 24 hours. The precise time frame required to turn vodka meaty.
And it's because of that unique flavor profile (black pepper, caraway, cooked bacon) that it works so well as a companion to your Sunday afternoon Romanian skirt steak and eggs. But if you want to see what this concoction can really do, ask the barkeep at Veselka to mix it for you in a Bloody. Laced with a lemon wedge, topped with a farmer's-cheese-stuffed olive and punctuated by a beef tenderloin swizzle stick.
And you thought you'd never live to see meat straws.