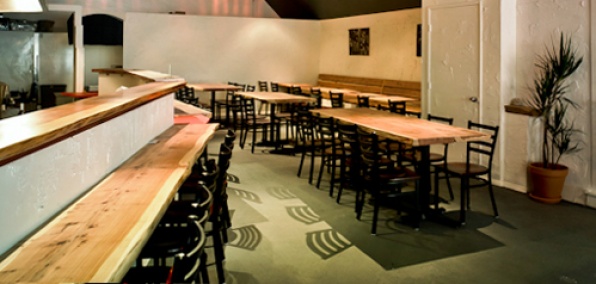 In light of the festivities this week and next—and for the next five weeks after that—you're going to
need a little help.

Or, at the very least, a time-honored, secret Japanese hangover remedy.



Okay, it's just ramen.



Still, steady access is key.



Welcome Ken Ken Ramen, your new permanent ramen outpost for steaming bowls of Japan's national
cure-all, opening Sunday on 18th Street.



You may have seen these guys popping up around the Mission and building up a little cult following (you have
the slow-cooked egg in the double cha-shu miso ramen to thank for that). But now, you'll be able to duck
into this rustic den on the regular and order up sake-fueled hair of the dog.



As with their former pop-up, you'll look out for the hanging red lantern out front and head inside. Make
your way toward the main bar marked by a big sake barrel under a thatched roof awning—and keep
going.



Instead, you'll want to take over two spots at the ramen bar overlooking the kitchen, where you'll sit
sushi-bar-style and watch them prepare your soup. The menu covers both sides of the spectrum—from the
slow-cooked Holy Grail of ramen, the tonkotsu, made with pork super-broth, to a completely vegan option made
with Japanese yams.



We'll take a wild guess as to your side.