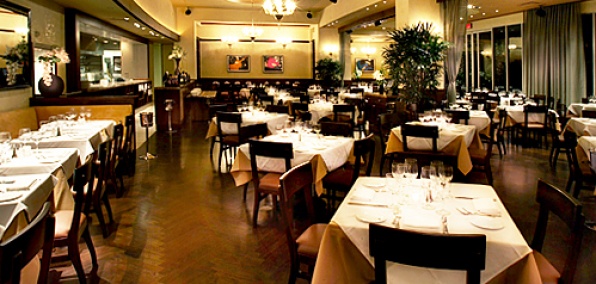 Vegas is neither a sprint nor a marathon.

It's like sprinting a marathon.

And as with any endurance event, you'll need proper nutrition.

Like some old-fashioned carbo-loading...

Introducing LTO Pizza & More, a new spot for mounds of pasta and wood-fired pizza, now open for dinner at the Hard Rock Hotel & Casino.

This is a no-fuss, straightforward, welcoming Italian joint. And because of that, we'd like to think that if Bugsy Siegel were still around, he'd make it a regular spot for casual martinis and capellini pomodoro—just to remind him of his friends back home.

So say you've prepped for the evening after wading amongst Rehab's revelers for a good six hours. First order of business: replace electrolytes. Second: fuel up for your night-long poker tournament. With housemade meatballs.

Make your way to the main floor of the Casino Tower. We suspect you'll catch the scent of a wood-burning oven—follow it. Once there, kill some time at the bar with bruschetta and a G&T before being seated and getting down to the real business. Like sharing a BLT pizza and fettuccine alfredo.

And if you're in the market for a bottle of wine from the old country, make a selection from the cava room, meant to look like an underground wine cave.

When in Rome...