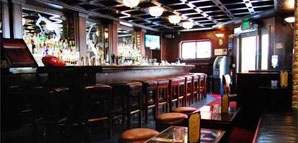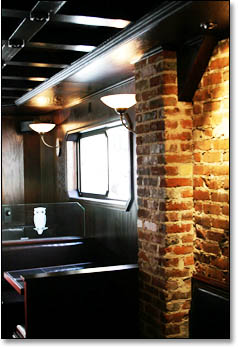 You hate to see a good thing go, but sometimes change is for the best.
Like in the case of Sarah. (And Debbie. And Nicole.)
And
The Owl Tree
, SF's landmark dive bar once jammed with all things owl and recently restored (with only a few owls) by the guys who retooled Bruno's and Harry's Bar.
Opening tonight, the updated, classier rendition of Owl Tree isn't about recreating C. Bobby's old tavern, with its kitschy stuffed, sculpted and painted birds, Sinatra-playing jukebox and free snack mix. Instead, the new owners pay homage to this institution with a few tasteful hints of Bobby's favorite nocturnal creature. (If you're in need of nostalgia—and a spook—head near the back stairs, where a small nook has been dedicated to Bobby, his Jack Russell Terrier, Chester, and his remaining owls.)
As for the rest of the place, the dark wood accents, rich leather banquettes and old-school chandeliers create an intimate vibe—whether you want to settle in with a beer at the original bar flanked by two flat-screens, or lounge with your date in a leather booth with a martini.
It'll only take a few stiff ones before it'll feel like old times.