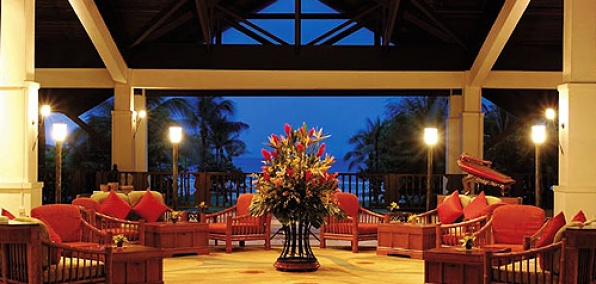 Man-faced apes. Giant parasitic flowers. A storied tradition of head-hunting.

But enough about tomorrow's BBQ. Let's talk Borneo.

Presenting the Malaysian Borneo Mountain Trek, a seven-day hiking/camping/climbing expedition through the Bornean rain forest, taking reservations now.

It's akin to what Sir Edmund Hillary would have done if he had abandoned the Everest thing for the balmy climes of the Malay Archipelago and demonstrated a fondness for hot rock massages.

You'll spend the better part of the first four days traipsing over forested foothills and testing your physical and spiritual limits: avoiding massive carnivorous plants, dodging flying lizards, that sort of thing. Your ultimate goal: a quick scramble over Low's Peak—which, at 13,440 feet, might be a bit of a misnomer.

As befits an achievement of such magnitude, you'll spend the remainder of your journey on the white sands of the Pantai Dalit beach and bedding down in a Kuala Lumpur hotel. You might even get in a round of golf or two.

Though you wouldn't want to overexert yourself.