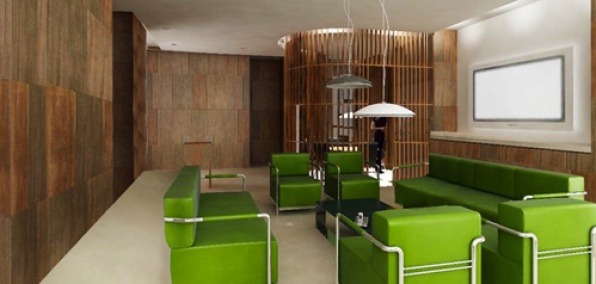 You love the gym.
The free weights. The steam rooms. The spandex.
But lately, you've been looking for more from it. Like the ability to get last-minute Sox tickets down the first base line...
For that, you'll have to go to the
Premium Club
at the just-opened Bosse City Club & Spa in Kendall Square, accepting applications now.
What you have here is the same kind of concierge service you'd find in a fancy hotel, only it's in a gym and limited to 250 members (125 men, 125 women).
So say you're just finishing up a session on the stationary bike (Tour de France training) and on your way over to the steam room. And it hits you: you should have a big night out. You know: Sox tickets. Dinner in the Back Bay. A bottle of Dom and a giant canned ham.
Whatever the request, your concierge will sort you out, and you can even call if you're not at the gym. You'll also have your own lounge area within the spa and on the rooftop garden. And if you're feeling a little shaggy, you can visit the on-site stylist for a complimentary haircut and shave anytime you want.
Those locks don't tousle themselves.