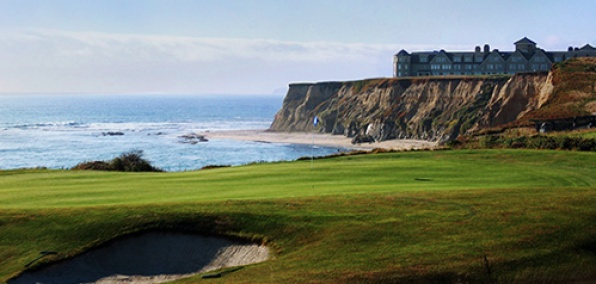 Your school days are behind you.

For the most part, you're okay with it.

Except for recess. Recess was good.

So it couldn't hurt to play that one back...

Introducing the Half Moon Bay Links Academy of Golf, a one- or two-day golf boot camp under the tutelage of a former Tour player on an ocean course in Half Moon Bay, taking reservations now.

Given that the season is starting back up, you can look at this as a quick refresher to make sure you're getting up and down from the get-go. (An excuse to play on the only oceanfront golf resort north of Monterey doesn't hurt either.)

You can opt for one of two formats. There's a one-day short game school to finesse your sub-50-yard technique. Since there's really no official driving range here, you'll set up on the putting greens, chipping greens and practice bunkers—and ignore any gophers that may materialize.

Then there's the two-day playing school. In this program, you and no more than three others will have on-course play time on the traditional Scottish-links-style Ocean Course—appropriately named and good incentive to keep your ball on the green. Drills for your short game, bunker play and full swing are part of the nine-holes-per-day curriculum.

Since the Ritz-Carlton is right next door, you can retire there for rounds of post-play martinis.

Consider it your graduation party.