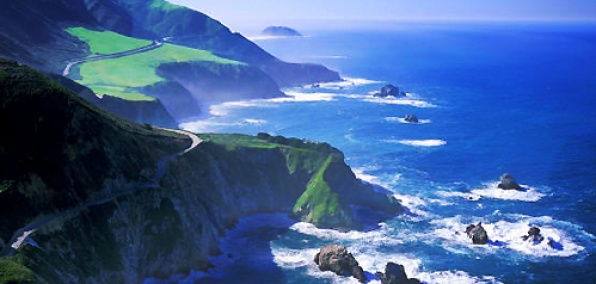 Ah, the road trip.

The promise of the open air. The prospect of animal-style burgers. Channeling Mario Andretti through winding curves on the PCH.

The only thing that could stand in your way is a lack of, you know, roads.

Unless, of course, you had a helicopter at your disposal.

Behold: Post Ranch Inn's Flight to Paradise Package—an opportunistic escape during Highway 1's road closure, where you're choppered to and from the luxe oceanfront resort, available now until the highway reopens—which could be in two days or two weeks.

It all starts when you book this two-night, midweek package and drive to Monterey. From there, they'll take care of your car and luggage as you climb into the four-seat helicopter. Next comes a 15-minute flight down the jagged coastline (the kind of vantage point you haven't seen since your last helicopter chase down the coast) before touching down near the pond on property.

Once you land, you'll be escorted to your treehouse room on stilts nine feet off the forest floor (it's safe to say you're not afraid of heights). As you can predict, you'll have access to gratis snacks, beverages and wine. And finally, two hour-long massages should round things out nicely.

Road closures are the new snow days.