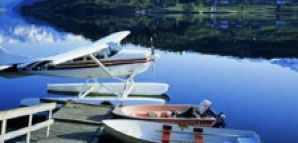 Summer means island season. But if you're looking for a quaint coastal village, pristine local waters and understated luxury, forget about your usual haunts—and look a little farther east.

Tucked into an inlet of the Scandinavian archipelago, Tjøme is essentially the Nantucket of Norway—a speck of an island that draws a sophisticated summer crowd with its exquisite scenery and active waterfront. (Just ask King Harald—the Norwegian royal family summers here.) Tjøme's coastline features sheltered harbors perfect for boating, fishing and kayaking, while its warm, nearly 24-hour summer days give you time to enjoy it all.

For a little royal treatment of your own, we recommend the Engø Gård—built as a wealthy ship captains' refuge in 1845, and renovated into one of Norway's premier hotels. The only Norwegian member of Relais & Châteaux, Engø Gård has 24 garden-view rooms scattered across its country grounds, plus the golf, tennis, sauna and swimming (housed in a former barn) of any respectable aristocratic getaway.

But not even the King eats this well: the Engø's top-rated restaurant, drawing diners from Oslo and beyond, features coldwater Norwegian seafood and a 2,500-bottle wine cellar.

Which should just about last you through the summer.