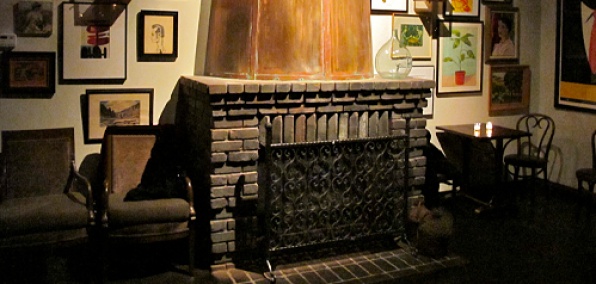 There are times when things are obvious right off the bat.

Other times, it's not that easy.

Like when the star of a Food Network show, a former lead singer for Van Halen and a 32-ounce porterhouse with hot bacon vinaigrette come together in a little hamlet across the Bay...

Welcome El Paseo, a rustic, post-Prohibition throwback chophouse tucked inside a brick-cobblestoned labyrinth of a one-time artist's compound, by Tyler Florence and Sammy Hagar, open now in Mill Valley.

Now, just because this spot has heavy metal, tequila and cooking show roots doesn't mean that any of it will be evidenced here. In fact, all of that is kept under wraps with a heavy focus on steakhouse Americana blended with slight bohemian Mission vibe—down to the meandering brick path that connects the bar to the restaurant and outdoor patio on the cottage-like grounds (and not an electric guitar in sight).

An easy drive over the Golden Gate Bridge gives you access to your own big, U-shaped, leather tufted booth in the front room that's got ample space to share a 38-day dry-aged porterhouse for two, or bone-in tomahawk rib eye. For a more low-key night, try a table in the back room by the brick hearth.

But if you come to drink at the zinc bar in the side house, expect only beer and wine with a heavy emphasis on artisanal hard ciders and robust cabernets.

Tequila's better in Cabo anyway.