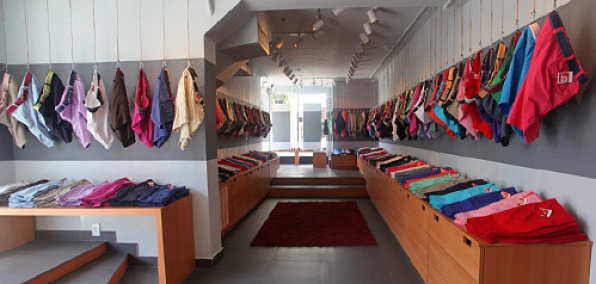 It's hard to list the things you love about this city. But let's give it a try.

The blazing sun. The abundance of exotic accents. Cuban coffee.

And along with all this tropical flavor comes a significant wardrobe privilege: yes, we're talking about the ability to wear shorts nearly all the time.

Which reminds us, you need to stock up. And we've found just the place.

Say hello to Be Shorts, a mecca of French-designed shorts, only shorts and nothing but shorts, now open in South Beach.

Walking into this shrine to casualness feels a bit like stumbling onto the secret stash of a cheeky yacht captain. Rows of preppy-ish shorts in go-to-hell colors like salmon, orange, lime and magenta line the walls. The gear: designed in France and made in Morocco of thin Peruvian cotton (consider it the pisco of fabrics).

As you begin your tour de shorts, you'll need to make two decisions: cargo pockets or no, and which lengths work best for you. (They range from John Stockton short to Chris Bosh long.) The knee-length cargos: handy on your next epic shell-collecting jaunt in the Keys. While the mid-thigh numbers are ideal for a weekend spent watching tennis at the Sony Ericsson.

Think of it as your McEnroe moment.