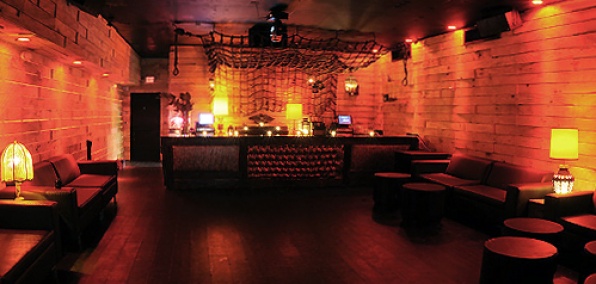 You have fond memories of the old Heathrow Lounge.

The music (edgy), the haircuts (asymmetrical), the girls (Mary-Kate Olsen–ish).

And since then, nothing's come close to that special mix of nightlife genius.

Until tonight...

Welcome to Treehouse Miami, a woodsy cove of late-night mischief from the same people behind Heathrow, opening tonight with two hours of open bar in South Beach.

Walking in to this teak-walled sanctuary on 23rd Street, you'll have three sections of clubhouse-ness to choose from. If you're here with a date, guide her to the leather-studded bar, order a round of classic cocktails and marvel at how it feels like you're hanging out in an oversize Finnish sauna (minus the heat).

When you're ready to dance to electro house music, make your way to the next room, which looks more like a typical club, with leather banquettes, a dance floor and crazy purple lights. And if you want to get to know your date in a quieter setting, head for the outdoor garden outfitted in bamboo trees and couches.

No, the couches aren't made of bamboo.