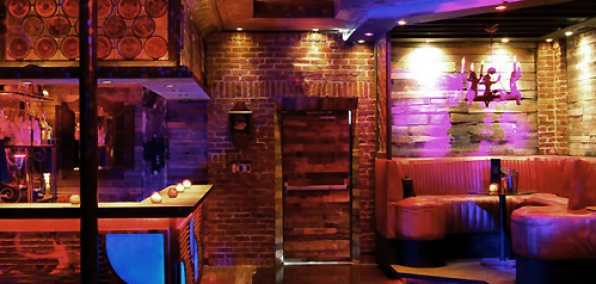 They say speakeasies are the new dance clubs.

Okay, maybe they don't.

But when the man behind one of the city's thriving DJ haunts opens a semisecret 1940s lounge with a Prohibition feel, you're tempted to say crazy things like that.

Welcome to El Bolero Room, an upstairs dance lounge that feels more like an underground speakeasy, opening tonight above the Electric Pickle in Wynwood.

Brought to you by the folks behind Aquabooty and the Pickle, this second-floor hideaway is inspired by a 1940s military officers' club, and designed to evoke the grand heyday of boozing and floozies (apparently, that wasn't 2010).

You'll enter through a nondescript staircase inside the Pickle (no secret password required) and ascend into a den outfitted in weathered WWII Air Force photos (from the designer's grandfather), raw wood ceilings and rust-colored brick walls. There are red vinyl benches circling the room and a small bar serving cocktails, but you'll want to spend most of your time on the dance floor in the center.

It's the kind of place you'll retreat to during the Winter Music Conference to catch late-night sessions with French DJs—or on nights like tonight, when they'll have a punk rockabilly band, DJs from the UK and Spain, and an open vodka bar from 10pm to midnight.

Close your eyes and you'll think it's 1946.