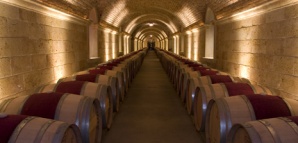 Sometimes you want to leave the city without leaving your comfort zone—and take a couple of your friends with you.

Consider a little Sideways-like adventure with the Stop, Drink & Roll package at La Residence in Napa—two nights of cigar smoking, golf and wine tasting (or, let's just face it—wine soaking).

The luxury inn owned and run by the Hall family (of Hall winery) has 25 rooms in four different buildings—we like the Mansion, built by a New Orleans boat captain in 1870 and the Cellar Barn, with all the comforts of your own home (and then some)—think fireplace, flat screen TV, DVD library and private deck overlooking the vineyards.

The itinerary includes a sundown private cigar-rolling session where you'll learn how to roll your own smokes as you take in a bottle of Cabernet Sauvignon (the winery's specialty). You'll be chauffeured up the Silverado Trail to a VIP tasting of reserve wines, where you'll taste their best bottles in the rugged14,000 square foot caves located about 40 feet directly underneath the Sacrashe vineyard (nothing quite compares to subterranean drinking). Golf and dining arrangements are tailored to your preferences, and might include a round at Silverado, dinner at Bouchon or drinks at nearby Martini House.

We can guarantee that Monday's going to be hard.