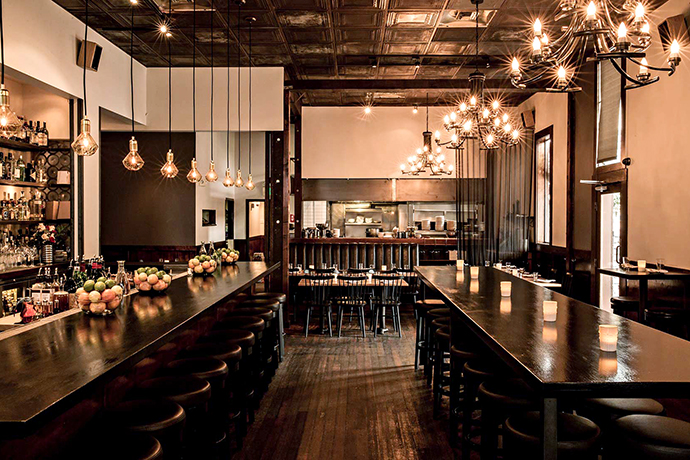 Some hear Beretta and think gun or Chevrolet.

You, however, being unarmed and Chevy-free, will soon hear Beretta, opening tomorrow, and think
late-night Mission hangout set to offer what's much more important in life: a good slice and a strong
cocktail.



Beretta's small, relaxed, modern tavern feel will be easy to settle into—take your seat at the bar and
order up a drink, because this place is all about the sharp slinging heavyweights behind the slab.
Cocktail giants Thad Vogler (Slanted Door, Jardiniere), Todd Smith and JonSanter (who recently left Bourbon
& Branch in a cocktail coup of sorts) all under one roof and behind one bar might just make this spot
the next wave in drinking.



Order the Single Village Fix, a house favorite made with Del Maguey Minero Mezcal and homemade
pineapple syrup. We also like the Airmail (aged Haitian rum, Prosecco, honey) for its old-school
champagne coupe glass, which, legend has it, was modeled after the breast of Marie Antoinette (that's
inspiration for a toast if we ever heard one). The individual-sized Funghi Misti and Boccalone
Artisan Salumi pizzas washdown well with a Nero d'Avola from the all-Italian wine list.



May we recommend this plan: cocktails first, pizza and wine second, and shots of El Tesoro or Los Danzantes
Mezcal last.



In other words, make it a late night.