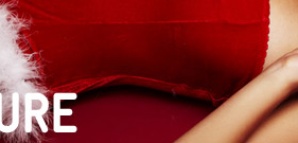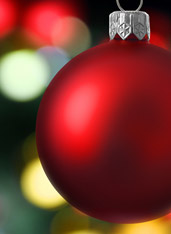 Your in-home Christmas party is looking stunningly on track.
The bar: stocked. The guest list: confirmed (nice to see those twins from Fashion Week will be in attendance).
An apartment decked out in holiday cheer: whoops.
A small oversight, but don't worry. We have you covered...
Presenting
Christmas Decoration Delivery
, a just-launched soup-to-nuts holiday delivery service from Dash Boston, now taking orders online.
So picture it: you're a few days away from what some local papers have proclaimed to be "the Christmas blowout of the year." A giant tub of spiked eggnog is marinating in the fridge (more spiked than nog). The dulcet sounds of Nat King Cole have been cued up on your reindeer-skin-covered iPod. Your dog is wearing its holiday sweater (it's ugly... yet adorable).
And now you just need some holiday razzmatazz to finish off the vibe. For that, you'll simply go online,
check out the menu
and schedule a delivery of everything from a Western Mass-grown 10-foot balsam tree to garland, wreaths, Christmas tree stands, poinsettias and kissing balls (double up on those).
Around 45 minutes after placing your order, it'll all arrive at your door. And for further convenience, the deliverers will even help you set up the tree.
Just don't ask them to help you with the kissing balls.