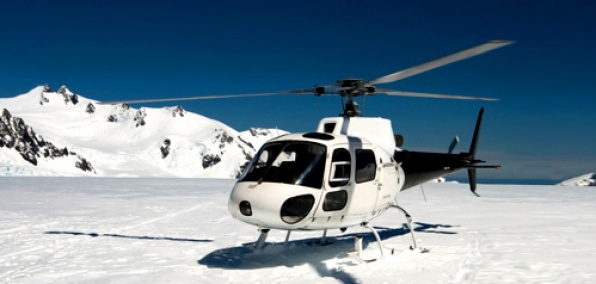 Ah, the chairlift...

The long lines. The awkward conversations about telemarking. The frostbite.

It's a necessary evil to get you to your powder runs. But what if we told you that you could skip all that, and arrive slopeside in a golden helicopter?

Okay, you got us, the helicopter isn't gold...

Introducing Pacific Crest Heli-Guides, Tahoe's first helicopter-fueled operation flying skiers and boarders to untouched runs that were previously impossible to access, taking advance reservations now for flights on and after December 15.

While you've been making the most out of the conventional chairlift route for some time, this flight-savvy outfit out of Alaska will give you and three of your most snow-proficient friends direct access to 100,000 backcountry acres (covering territory that's four times all of Tahoe combined). Which means you'll be attempting uncharted runs in remote, never-been-skied bowls, peaks and mountainsides from Donner to Sierra Buttes.

After you set up your reservation and tell Dave and his team what you're after—anything from scoping out the steepest mountains to flying over a vast circle of the area to getting in the most powder runs possible—they'll put together a rough sketch of the itinerary for your mission, leaving ample room to touch down for spontaneous, cliff-hanging jumps.

Then, day of, you'll climb up to altitudes as high as 10,000 feet in search of yet-to-be-named chutes and couloirs.

Hot chocolate is optional.