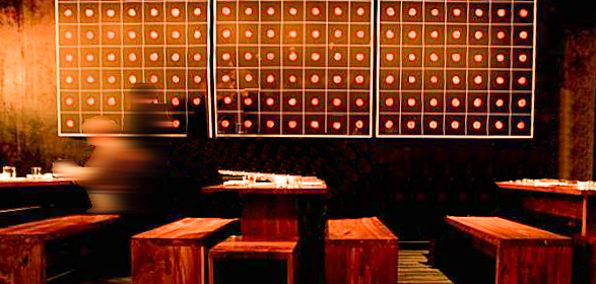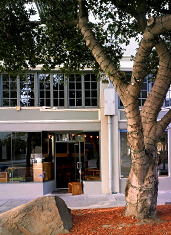 The commune. The kibbutz. Key parties.
You've long since turned your back on the communal life.
But today we've come across a new little eatery in Oakland that may make you rethink your sharing policy, if only in the name of grilled cheese...
Introducing
Plum
, opening this Wednesday in Oakland with a barn's worth of communal tables and haute bar snacks.
Think of Plum as the type of barn that ditched its rustic past for some modern Frank Lloyd Wright vibes: the space is airy and woody, with dim filament lighting that has your back as you climb into your place on the reclaimed elm bench.
Once you've met your new neighbors, you'll be situated perfectly for passing Dan Patterson's versions of late-night (open until 1am on weekends) snacks: think trotter burgers, grilled cheese made with pain de mie and mountain cheeses, potato chicharrones, popcorn with escabeche powder and fried chickpea fritters.
While you nosh, you might want to take advantage of the close communal quarters and steal the following things: a quick glance from across the table, a moment with the brunette to the left and your neighbor's grilled cheese.
Hey, sharing is caring.