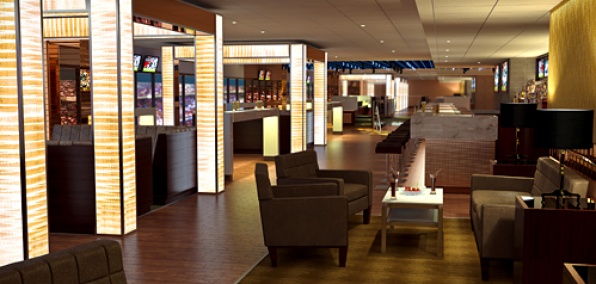 The Dolphins aren't half bad this year, which has us thinking about turning home games into a wild party scene, complete with models, bottles and cabanas.

Apparently we weren't the only ones...

Presenting LIV at Sun Life Stadium, the new end zone-adjacent outpost of the Fontainebleau club, opening for this Sunday's Dolphins game.

Think of this as the inevitable collision of Miami Beach nightclubbing and the thrill and splendor of live NFL football... and also the perfect place to watch the game if you don't actually want to watch the game.

Here's how it works: you'll buy a ticket for LIV for game day (it's only open on game days), enter near the player's entrance and head into what is basically a big slice of the club you'd find in the Fontainebleau. That means there's a dance floor, theater-style seating, multiple bars, state-of-the-art lighting, eight cabanas and 60 HD-TVs. And for this Sunday, it also means you'll be rubbing elbows with confirmed guests Fergie, Enrique Iglesias, Marc Anthony and (we assume) J-Lo.

And in the unlikely event you'd actually like to catch some of the action sans nightclub filtering, you'll be happy to hear that your ticket to the club also entitles you to a leather seat on the 200 level.

They play the Jets, by the way.