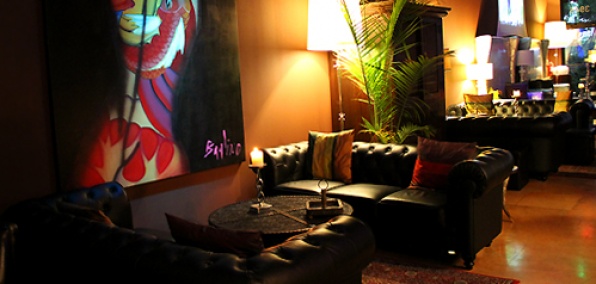 The summer brought you many amazing bounties.
A well-bronzed complexion. An enhanced affinity for the one-piece. An enhanced affinity for NBA free agency.
Also: a smoking-hot smoking lounge with Japanese whiskey.
Presenting
C Lounge
, an under-the-radar mecca of stogies and scotch in North Miami Beach, which quietly opened this summer.
It's a dimly lit cove tucked into a strip mall on the Intracoastal, and the second you enter it, you'll be hit with the sweet aromas of tobacco mingling with cedar. To the right, you'll find a temperature-controlled walk-in humidor, where you'll have your run of rare Honduran, Dominican and Nicaraguan cigars. (You can even rent a private locker to stash your own collection. Cost: $1,500 per year.)
But if you're more of a casual puffer and feel like pairing your cigar with a drink, you'll want to head straight ahead and sink into one of the leather-studded couches in the lounge area, beaming Charlie Chaplin and
Scarface
on a giant flat-screen. (They've got an
extensive liquor menu
, with 18-year single malts from Yamazaki and Macallan.)
Plus, you can smoke cigarettes or hookah in here, and order food from neighboring restaurants like Racks and the Water Club.
Although if you whip out a pack of Camels and phone in a pizza, we don't know you.