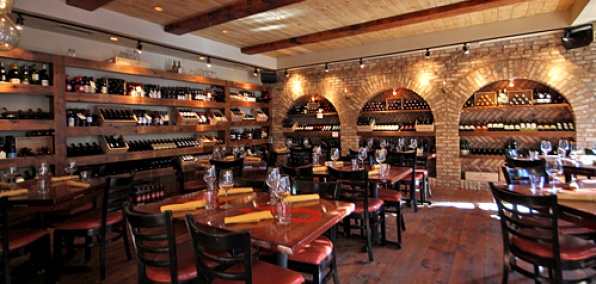 As much as you love a snug little neighborhood BYOB, from time to time it occurs to you that each one possesses a hideous flaw.

No wine.

So let us introduce Davanti Enoteca, an intriguing new concept from those tireless empire builders at Mia Francesca: a hybrid wine shop and restaurant, open tomorrow for all your pasta-twirling and Chianti-sipping needs.

So let's say you're planning a date at home, and you need the perfect Super Tuscan to complete your famous osso bucco. You'll swing in, glide past the pretty hostess, past the brick oven turning out crispy pies with pork belly and/or truffle oil, past chefs whipping up sea urchin linguini and concealing egg yolks inside massive ravioli, past the reclaimed wood floors and window frames from the old Joliet arsenal, and... hit the wine shelves in back.

If, however, you're on the way out with your bottle, and you and your date realize all that food smells too good to pass up, you'll just sit down at a table. Your server will open the wine (for a $7 corkage fee), then hoist onto your table a massive magnum bottle with the wine and cocktail lists pasted to each side.

In case you would like some wine before your wine.