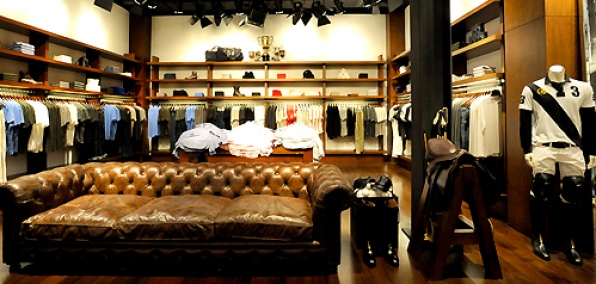 [Option_A_Left_Column]A bit of Latin influence almost always leads to improvement. Just look at what Manu Ginobili did for the NBA. Or what his teammate's wife did for The Sentinel.

Now, the mighty Latin culture is about to take on its toughest challenge yet. Your polo shirt...

Introducing Etiqueta Negra, a new store in the Aventura Mall and your answer to the question, "How do I dress like a polo-playing, motorcycle-riding, bonita-chica-dating Argentinean?" now open.

Imagine for a second if someone had kidnapped Ralph Lauren when he was a baby, flown him to Buenos Aires and then 35 years later given him the necessary funds to open his own clothing store. That store would be this store, plus or minus a button-down.

Stepping in, you'll notice a vintage motorcycle in the center of everything, and glossy riding boots and polished horse saddles all around. (The owner is a former Argentinean polo player who collects vintage cars. He was also, we're assuming, a finalist for the Most Interesting Man in the World.)

For your sexiness enhancement, there are thin tees made from Peruvian cotton, slim-fitting polos in colors like pale yellow and dusty blue, and thin cashmere V-necks.

And in case you're really ready to step up and be an hombre, the store has a bunch of toffee-colored suede motorcycle jackets.

Note: resist the temptation to ride out on the motorcycle.