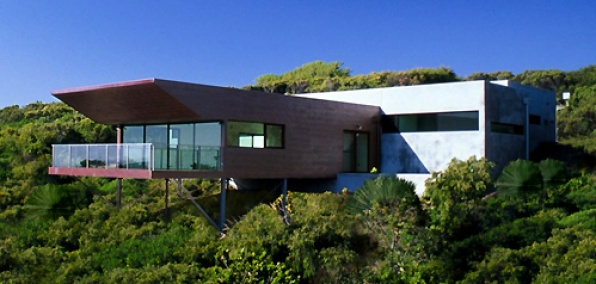 Hotels. Perfectly fine places to spend a vacation.
 
Someone's house. Same thing: perfectly fine. Cozy, even.
 
But someone's crazy Croatian villa that opens right into the Adriatic Sea, that's... more than fine.
 
Introducing Boutique Homes, a handpicked collection of far-flung private homes ready to rent for your next vacation, taking reservations now.
 
Think of the site as a Hollywood agent, but instead of finding you scripts and bullying studio chiefs, it's scouring the earth in search of souped-up vacation homes. You'll go online and browse the listings—Frank Lloyd Wright masterpieces, villas in Marrakech, off-the-grid desert adobes powered by the sun. Then, you'll contact the home owner through the site to book a stay—and to double-check that the Adriatic Sea is swimmable this time of year.

Once you've established where the owner will leave the keys (somewhere near the outdoor hot tub should do), confirmed your travel plans (four guests, zero pets, one mariachi band) and sent along any additional requests (fill the infinity pool with Skittles, please), you'll have full run over your very own marvel of architectural craftsmanship. So enjoy your week in that 18th-century palazzo on Lake Como. The sparkling water, the rolling hills, the Clooney.
 
The Italian Clooney girlfriend...