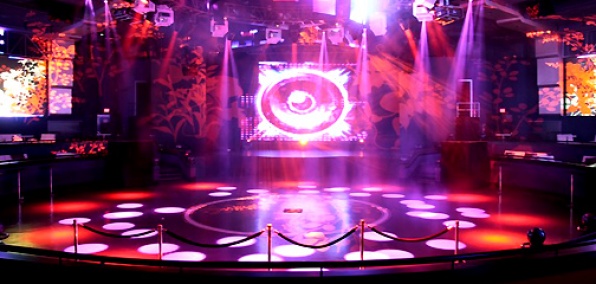 The Viper Room. You know it as quite possibly the best place to grab a drink with Mickey Rourke, Johnny Depp or the occasional Lohan.

In other words, a legend.

Our only complaint: it's not in Las Vegas.

At least, not yet.

Welcome to Crown Theater and Nightclub, a new nightclub/rock-club hybrid from the former owner of the Viper Room, opening this weekend at the Rio.

It's a two-for-one palace of rock, hosting shows in the evening before making a Cinderella-style transformation every night at 10pm into a full-on nightclub. Both the owner and talent booker are Viper Room vets, so you can expect a rotating cast of models, guitar slingers and the occasional starlet, just like you'll find at the one a few hours to the west.

Of course, it wouldn't be Vegas if it weren't bigger, so you'll find three stories of leather couches and table seating circled around one spectacularly massive stage. (A few nearby bars will also be at your disposal.) When the show finishes up, they'll clear the floor, so you can spend a few minutes at the gaming tables before heading back in to find the same space ready for whatever they've got on the agenda that night—we'll just say the early lineup includes a disco roller rink.

We hear Mickey's a killer on skates.