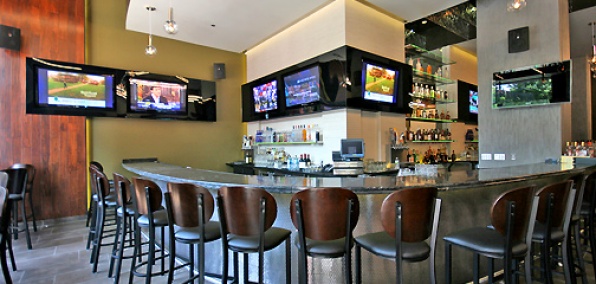 You're not what anyone would ever call a bandwagoneer. But come Saturday, you're probably going to have one thing on your mind:

Egg rolls.

That's good news, because Jimmy Green's, a slick-looking new South Loop sports den, will be serving them, which should give you all the mindspace you need to devote to ice-cold beer, crispy pizza and Duncan Keith's dental troubles, among other important issues of the day.

This is the kind of swanky, high-ceilinged, flat-screen-covered sports bar where you'll find tufted banquettes (but no college sports pennants), and where the polished black marble bar will have to somehow make up for the lack of a Pop-A-Shot.

You and a merry band of (possibly) well-bearded gentlemen will find a big booth in the back and order some mini tacos, saucy wings and Black Angus sliders—the usual stuff champions are made of.

But next week, when you pursue something more genteel than watching a Hawks-Flyers bloodbath, you'll find a place where you can kick back with a stout and a good old-fashioned South Side standby like a meatball sandwich, and maybe the occasional Rock Band Wii competition.

Just remember your mouthguard.