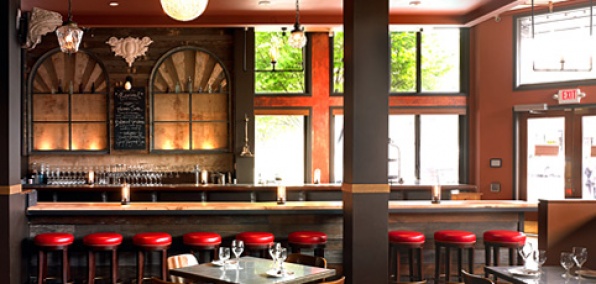 The past.

We're not saying everything was better then. It wasn't. Still, they knew how to do a few things well. Like twirling their handlebar mustaches. Not to mention growing handlebar mustaches.

Also: they knew how to cook the hell out of a whole hog.

Which brings us to Revival Bar + Kitchen, a new spot for turn-of-the-century-style dating and revelry, soft-open now in Berkeley.

This is where you'll go to show your date that you're old-fashioned—like, really old-fashioned. It's housed in a building from 1901, harkening back to those halcyon days after the Gold Rush but before the 1906 earthquake. So you'll feast on pork chops and housemade lasagna among reclaimed wood walls, lofty ceilings and plush red carpeting (for a hint of that coveted turn-of-the-century bordello vibe).

You'll be happy to know this place is kicking it 1901-style in the kitchen as well. Every day, they're breaking down entire animals back there—pigs, goats—which means you and your date will be able to dine on unusual meats like crispy fried pig ears and something called Beef Marrow Flatbread.

Back in 1901, ordinary flatbread just wouldn't do.