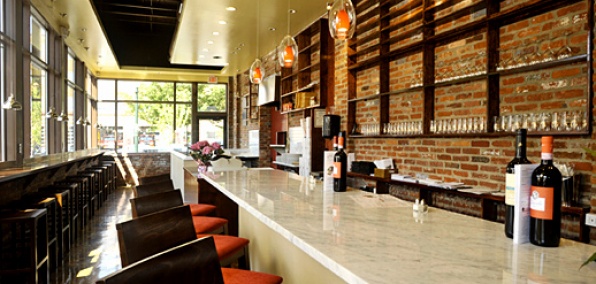 You've gone to great lengths to get something authentic.

To Maine for lobster. To Memphis for barbecue. And now, to Silver Spring for Neapolitan pies.

Which brings us to Pacci's Neapolitan Pizzeria, now importing pizza in all its constituent parts directly from Italy.

This is a no-frills, brick-lined spot in a former Polish bakery (at least they kept it in the EU). The moment you walk in, you'll encounter Rosario, the pizza maestro, manning the 800-degree wood oven just inside the door. You can trust him: he comes from a family of nine pizza makers in Naples and gets regular shipments of olive oil, tomatoes, buffalo mozzarella and sacks of flour from Italy (an argument against tariffs if ever there was one).

While you stake out a spot along the long window bar, Rosario might direct you to the housemade sausage or mozzarella. Or he might cook up one of his specialty Tronchetti, small rounds of dough rolled up with toppings and baked for less than a minute, with just the right amount of smoky char. (Like a burrito, with a different accent.)

Since you've just (barely) crossed state lines, the law allows for some one-stop shopping—take some beer or a bottle of wine from the all-Italian list to go with your carry-out pizza. And in coming weeks, they plan to add carhop service for pizza.

We hope they wear roller skates.