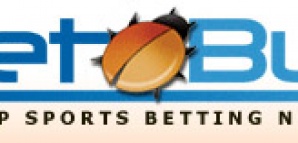 The Daddy has grown tired of his bookie.
Brooklyn Bobby's quirky charm doesn't make up for his inflexible odds or the sleep you lose thinking about life without opposing thumbs. Hence, the smart action is all over a new, bookie-free, quasi-legal service called
BetBug.com
.
A peer-to-peer sports exchange, BetBug matches up bettors directly and anonymously. Simply download the software, deposit money into a secure account (think escrow), and you're ready to roll. You choose the games, set the terms/odds, and wait for someone to bite on your sucker bet. Or, scour the existing bet listings and take advantage of someone else's poorly calculated wager.
BetBug makes sure each party has enough money in his (or, in extremely rare cases, her) account before approving wagers, and tracks and regulates the games you can bet on, all for a very reasonable vig of no more than $20.
Old school it ain't. But, because a flat panel display can't take a bat to your kneecaps, 2-1 you'll have the Bug in no time.