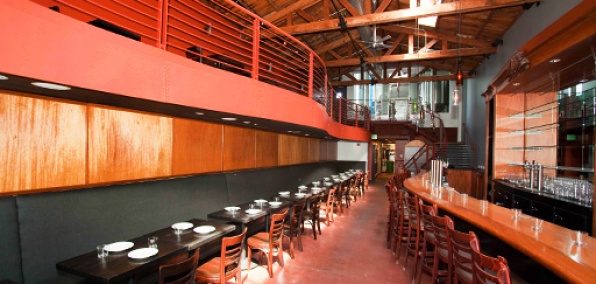 Sometimes, you want a beer.

And sometimes, you want a beer temple.

Here to cover you in either case: Social Kitchen and Brewery, a new shrine of fresh-brewed suds and beer-driven food, opening Tuesday in the Sunset.

It's the kind of civilized, European-style beer hall (read: no TVs) where you and a date will be surrounded by all things beer, including something called cuisine a la bier. (More on that later.)

Grab some stools at the bar, and you'll have your choice of five beers on tap—two German brews, two Belgians and an IPA. Everything's brewed by a cicerone (read: beer sommelier), who's a certified master at pairing beer and food. So you can expect expert combinations like Easy IPA and cornbread waffles with hop-infused butter, or short ribs braised in Rapscallion Belgian Dark with, well, the Rapscallion Belgian Dark.

And then, four times a week, there will be beer nights, where they'll open the mezzanine and have servers constantly running beer upstairs. Basically, it's just like they do it in Germany—your brews (either Kölsch or Altbier, depending on the night) will be served in half-pint glasses so they stay cold. And unlike the way we do it here—order a beer, drink it, order another—the servers will automatically bring you brews until you tell them to stop.

Hint: don't tell them to stop.