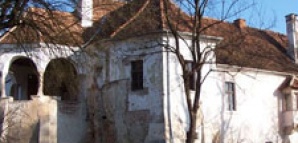 There's something to be said for mystery—especially when it comes with a royal manor.

Count Tibor Kálnoky isn't the most notorious noble to come out of Transylvania—nor does he bear fangs or suck blood—but his thirteenth-century manor-castle, buried (like a stake) deep in the heart of Romania, offers a classy retreat in the birthplace of a legend.

In 2001, the enterprising count opened his twenty-fifth generation family estate to the public, as a luxury hotel that immediately attracted international aristocracy and Euro nobility—including Prince Charles, so charmed that he's now restoring his own Transylvanian hideaway.

From the traditional village of Miklósvár, whose grazing sheep and clattering wooden carts will bring you back a few centuries, you'll visit Bran Castle (whence vampire-prince Vlad the Impaler once reigned) or roam the streets lined with ancient farmhouses and Saxon churches. Back in your Transylvanian refuge, at the high-end Kálnoky estate, you'll stay in one of the four renovated farmhouses, outfitted with antique oak and furnished with family heirlooms; expect a sophisticated restaurant, airport service and from the cellar tap, locally-made caraway brandy.

You'll need something to ward off the chill of the night.