Santorini. Corfu. Mykonos.
The only problem with the Greek Islands is that they're all in different places.
And the only foreseeable solution would be if several smashing new hotels and villas were to open on each of those islands in quick succession.
If only such an opportune twist of fate would grace the real world...
Join us on our lightning-quick tour through some of the best new lodging situations across the Aegean and Ionian seas, and also one place that isn't really even close to Greece at all. But it is an island. In Europe.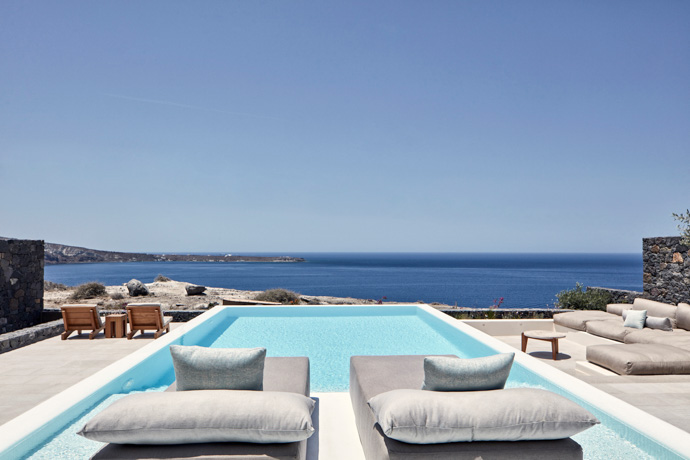 We'll kick things off in Santorini with Canaves Oia Epitome, a new collection of 24 suites and villas with private pools to spare and an aesthetic that's just the right mix of ancient Greek village and future spaceship. Its cocktail bar is positioned to give you the best possible sunset views, which we hear folks in Santorini take pretty seriously.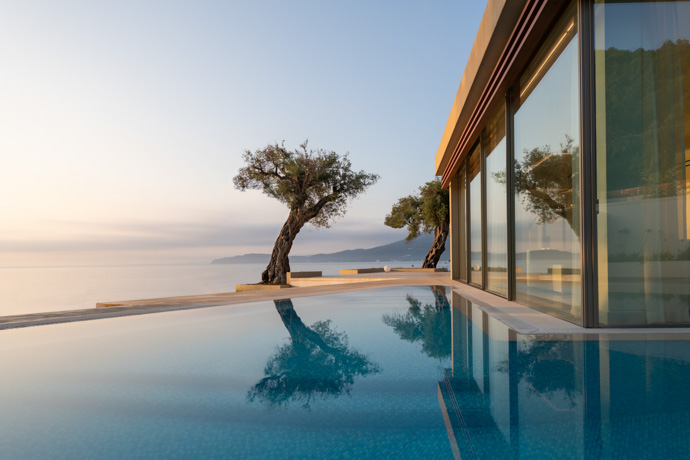 Now we're taking to Corfu for a closer look at Domes Miramare, which was, at one time, the Onassis family's private retreat. It's too bad that they're missing out on this 113-room hotel with beach gardens, a rooftop cocktail bar and a restaurant helmed by a Michelin-starred chef.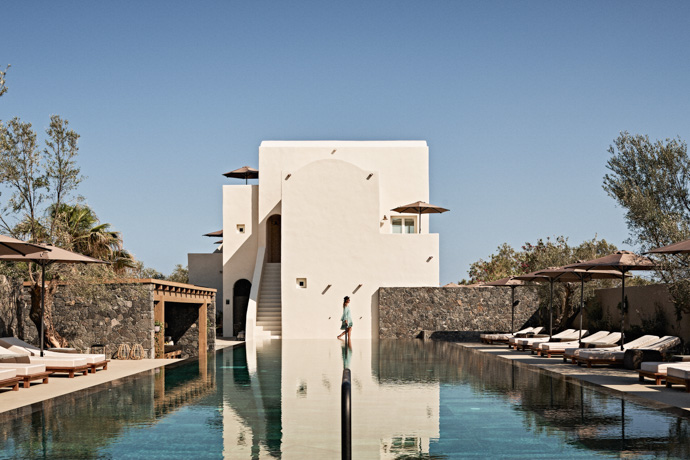 12-suite Istoria brings us back to Santorini. It looks just like you'd imagine a classic Greek seaside village to look like, if said seaside village came with a restaurant helmed by a Noma vet and provided you with a private hot tub for your own sunset-viewing amusement.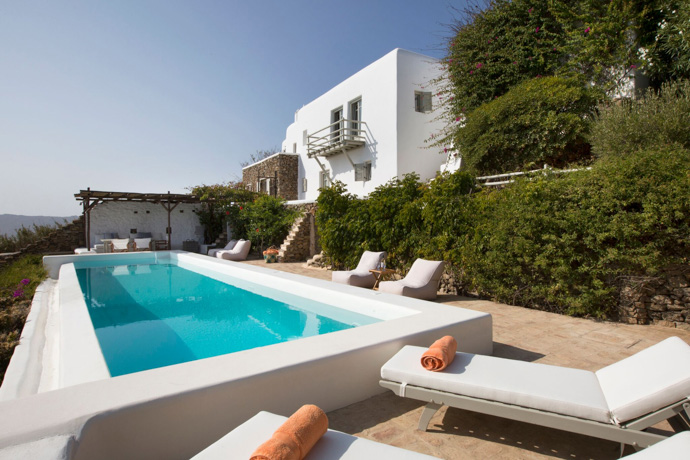 We know you've been waiting for Mykonos, and Villa Nadine is here to make that happen. It's a 6-bedroom villa that will allow you and 11 friends to wake up above a beach and exclaim, "We just woke up in a villa above a beach in Mykonos," before doing some victory laps in a infinity pool overlooking the Aegean.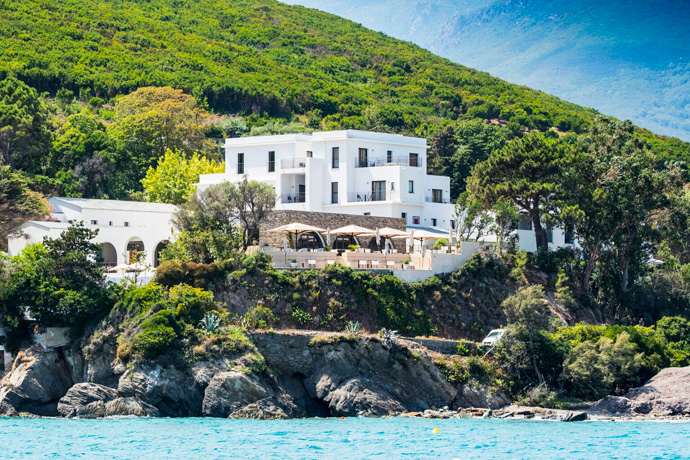 Now we're fully aware that Corsica is not a Greek island, but we didn't think you'd care in the end. Because you deserve to know about Hotel Misincu, a new 32-room, two-restaurant property that will provide you with a personal chef and a Boston Whaler to whisk you away to hidden, black volcanic sand beaches.
Which should ease the pain a little.