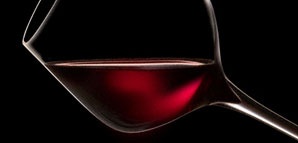 It's not often you discover a brand-new hidden little wine bar that has a 35-year history.

Let us explain: After months of renovations, Santa Monica's classic Italian resto Valentino now contains V-vin bar—a compact hideaway with just a few tables and bar stools. Inside, you'll sample a new small-plates menu, as well as the restaurant's world-famous wine collection (which you've only previously experienced over dinner with your grandfather).

This is not a roaring scene involving attempted flirtations nobody can hear. But you can sneak in with a date who appreciates bites of high-end cuisine and actually hearing your soothing yet authoritative voice. (Also, if you're really nice to your server, maybe he'll show you two the huge wine cellar upstairs.)

Before focusing on the menu, you'll notice the rolling wine cart, filled with that night's by-the-glass selections. (If you want a bottle, your options increase by...a lot.) Once that's settled, we recommend you try the Pesce Crudo e Colatura di Alici (aka Italian sashimi), Il Culatello (tender prosciutto) and/or the Trippa alla Romana e Pecorino (tripe ravioli).

Service is now in place, but the official opening date is Monday, when Chef Taku Tabuchi returns from his sister's wedding.

By which time, you'll probably have found a brand-new empanada place with a 45-year history.