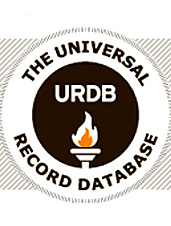 Genius often goes unrecognized.
Donald Trump can't get his poems published. Bill Murray doesn't have an Oscar. And it took decades for mac and cheese and hamburgers to
successfully commingle
.
But you can't help thinking it doesn't have to be that way. Theirs is a fate you don't have to share...
Introducing the
Universal Record Database,
an online forum of human achievement started by two guys from New York, ensuring that your most impressive, civilization-improving talents can finally be paraded in front of the undeserving masses.
This may just be the shortcut to immortality you've so desired:
Guinness Book of World Records
meets YouTube, with a dash of Hot or Not. You'll notice a few rival records, like most
Goodfellas
quotes exchanged with a Muppet (28) and most ties worn by a computer resource specialist (50). Maybe you'll humbly nod with respect, or view each of these little triumphs as challenges to the very core of your being (no one—and we mean no one—wears more ties than you).
But mostly you're here to introduce the world to your penchant for juggling brandy snifters and your knack for recklessly consuming oysters in Michelin-starred restaurants.
Of course, you'll need to furnish proof (a video or doctor's note should suffice) and set parameters so your vanquished rivals can attempt to best your glorious feat.
Incidentally, Trump's early haikus: gorgeous.