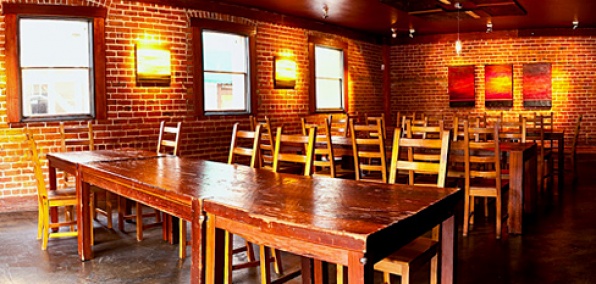 Today we're going to make a bold prediction: Before the New Year, you're going to go out for Mexican.

And to throw in a curve ball: It'll be in a place where you least expect.



Welcome Don Pistos, infusing a little south-of-the-border action on a pizza-laden stretch of Union
Street anchored by Tony's Pizza on one end and North Beach Pizza on the other, opening Friday.



Set up to be a quick takeout spot on one side and an informal dining room on the other, Don Pistos will
challenge the Pavlovian pizza reflex that kicks in whenever you're in the vicinity of Coit Tower. Which
means that instead of crusts and pepperoni, you'll be thinking soft tortillas made daily from La Palma,
piled with carne asada from beef freshly butchered down the street at Little City Meat Market.



You can venture over to this box-shaped eatery until as late as midnight, and just steps inside the rustic
exposed-brick confines, you'll find yourself at the small wooden bar, likely with a Modelo in hand.



The menu is divided into three main parts: tacos, ceviche and a range of tortas like our favorite, the
Hamburguesa, made with house-ground beef that's been marinated in grilled onions and bacon, and
topped with guacamole and jalapeños for some kick.



And you get to end the decade on a note like Hamburguesa.