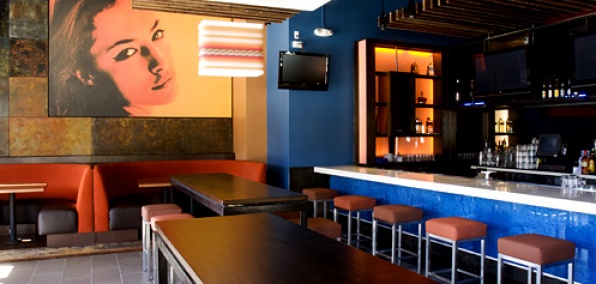 In Mexico, there's a beachside oasis called Ixtapa. Some might call it paradise.

And you can find it…in Pasadena.

Welcome to ix tapa Cantina, bringing wild nights of tacos, margaritas and dancing to a stretch of road not known for any of those things. The grand opening is Tuesday, right when Thursday's leftovers will run out.

This is the kind of place where the sidewalk bleeds into the indoor-outdoor bar, where Watermelon Margaritas and Coconut Mojitos accompany the beautiful Pasadena sunset.

And the bar bleeds into the dining room, where you'll start with Roast Corn and Tomato Salad, then move on to the classics—tacos, enchiladas, tequila-lime chicken—and maybe finish up with a Banana Split in a Deep-Fried Tortilla.

And beyond that, there's a dance floor with a DJ and sunroof. All the way at the back is a balcony with a view of it all, and a second bar.

This is the latest spot from the owners of Bar Celona and Villa Sorriso, both now bustling neighborhood institutions, so it's a safe assumption that this one will be around for a while. And if you're not quite convinced this all holds up to the actual Ixtapa, they're giving away a trip for two to the real thing.

But trust us, it's exactly the same.