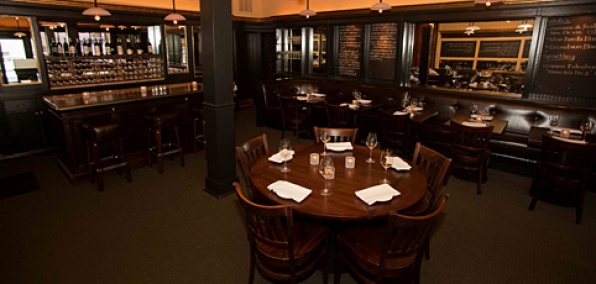 They say that two is better than one.

Which is why you've never bought a solo album by Garfunkel.

Or when your neighborhood restaurant isn't just a restaurant but doubles as a bakery by day.

Welcome Baker & Banker, a new husband-and-wife eatery aiming to bring you comfort food like Mom used to make in the form of hearty dinner fare by night and fresh-baked goods all day.

Opening next Wednesday, Baker & Banker takes over the former Quince space by doing away with the formal dining room, opting for a neighborhood vibe instead with an inviting den-like space. Stop in for a craft brew at the bar, stay for a casual romantic dinner of grilled steak with cast-iron potatoes, and then return in the morning to the bakery below for a fresh loaf or a peanut butter caramel fudge brownie (we like our places to multitask).

The entire menu is written on giant chalkboards on either side of the dining room, so you can order straight from the wall (like school—only tastier). And because both Jeff and Lori hail from the kitchens of Home, Bix and Postrio, you know you're in good hands whether you go with the lamb stew with crunchy lamb sweetbreads or the diver scallops with caramelized sunchoke puree.

Or, as the greedy advise, go with both.