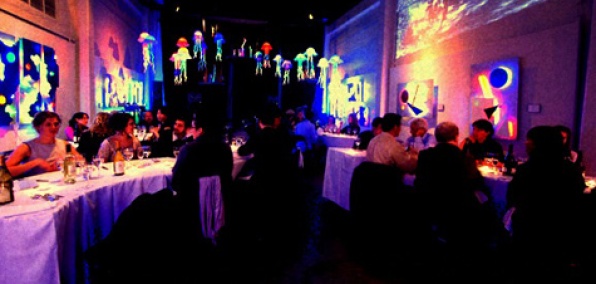 Underground supper clubs: You've been there. You've done that.

Underground supper clubs with champagne-rich secret limo service: Now we're talking.

Welcome The Phoenix Supper Club's Loretto Dinner, the new roaming supper club's first nine-course pop-up affair brought to you by chef Tommy Halvorson (Bix, Gary Danko), taking reservations for an October 24 dinner now.

Unlike most covert dinners, this one is set up more like a restaurant than a dinner party. So you'll have your own table instead of having to make small talk with the usual assortment of randoms like the Russian acupuncturist and retired dog-sitter from Modesto.

Even though we've been sworn to secrecy on where it's all going down, we can say that you'll be chauffeured to your confidential rendezvous via limo. And that champagne is involved.

Once you make your reservation, you'll receive an email confirmation that includes the street corner where your limo will await. En route to the secret hideaway dinner location—anywhere from an art gallery to a Pac Heights mansion—you'll mingle with fellow diners over bubbly. Then, as you settle in, expect unique creations like a Seared Rack of Lamb in an Absinthe/Balsamic Reduction.

Each course is paired with wine, but you're free to bring your own.

That's what limos are for.