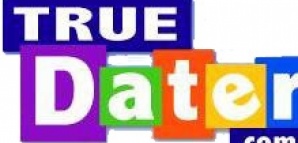 Meeting people online...the most dangerous game.

One can never be quite sure if Vixen099 has shaved her head and (cruel fate) stopped shaving her legs or if "good with pets" means "I sometimes sacrifice chickens at midnight."

The brilliant people at TrueDater.com decided that everyone online could benefit from a dose of "keepin' it real." TrueDater lets people post Amazon-like reviews on a person's profile from a number of dating sites (including Match.com, MySpace, and JDate). The reviews comment on the accuracy of a person's picture and profile, and current comments include "she is using pictures that are 20 years old," "married, don't waste your time," and "she talks...A LOT."

The site is free—and addictive—even if you just scroll through and read all the "call-outs" (which far outnumber the "she's legit" reviews). It's a must-hit before you waste your time setting up a first meeting that ends in a faux "work emergency" phone call five minutes in. TrueDater's in beta mode right now, so you might not find reviews on everyone yet, but hopefully people will start doing their civic duty and reporting back.

Because finding out beforehand that "loves sports" means "professional sumo wrestler" can keep your pride—and your vertebrae—intact.