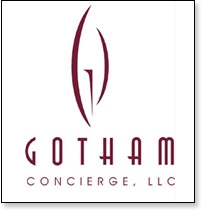 Today is National Assistant's Day.
While usually a nice dose of cold hard cash always does your assistant right, this year you might want to be a little more creative in showing appreciation for the only person in your life who can take care of all your work and still find 7 1/2 hours to play solitaire.
There couldn't be a more thoughtful gesture than switching seats and assisting your assistant for a day—but let's get serious, that ain't happening. So do the next best thing—give them the gift of their own personal assistant. After some looking around, we came upon the perfectly fitting
Gotham Concierge Service
. Founder Alison Kero was herself an ex-admin assistant at a banking firm who felt underappreciated and overworked, so two years ago she decided to leave and start her own company—on National Assistant's Day (hopefully your assistant won't get any ideas).
Alison and her staff will wait hand and foot on your assistant's needs, from shopping, running errands, organizing closets, waiting for the cable guy, and "basically anything that's legal."
A quick call to Alison will get you a gift certificate emailed promptly to you, with your assistant's name and some heartfelt sentiments, which you can seal up in an envelope and present.
Note
: You may not want to use your assistant to print it out.