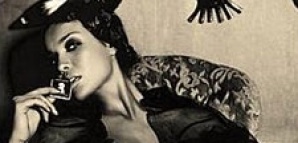 You love art, but when there are so many other
fantastic things out there to spend your money on
, it's hard to justify dropping five figures on a curious doodle from some pseudo-Basquiat. (Not
again
, anyway.)
For affordable art that's still got that aura of rareness, we suggest checking out
Lumas
.
Both in its six-month-old Soho gallery and on its website, Lumas fills the rather wide gap between high-end art and common-as-sin poster reprints. For less than a grand, Lumas sells large-format photographs by established and up-and-coming artists in limited edition runs of 75-150 prints. Here's why this is superior: By sharing the right to the artwork with just 74 other people worldwide, you not only own a piece that's more valuable than some museum shop Dali, you also more or less eliminate any chance of displaying the same image over your fireplace as one of your friends. (And we've got to say, some of Lumas's photos are pretty awe-inspiring: e.g.,
sexy women in wigs
,
futuristic cityscapes
,
blurry bar signs
and
Muhammad Ali on the speed bag
.)
Plus, all of Lumas's prints are hand-signed by the artist—which means you no longer have to go through the painstaking process of replicating the photographer's signature yourself.
Trust us, we won't try that again, either.