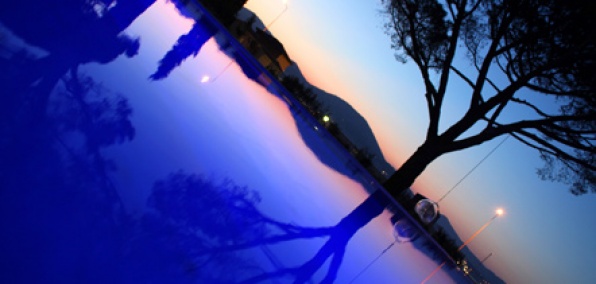 You and ice have a pretty good thing going. It chills your liquor, summer-izes your coffee and entertains your lady friends in ways we won't describe. 

But if you have one complaint, it's this: there aren't quite enough drinking establishments devoted to it.

Introducing the KUBE Hotel, a new resort from Design Hotels in the South of France. It's catching eyes for its breathtaking shapes, spectacular pools and ice-covered bar, taking reservations now.

It's not just the ice bar: this party palace is turning just about everything on its head. Instead of a front desk, you'll pick up your key inside a massive glass cube, suspended on a boardwalk over the place's indoor pool. At night, DJs preside over the other pool—the one on the roof—and if you get a little too warm there's always, yes, the ice room downstairs, filled with blocks of glowing frost and lissome resorters. If you get the feeling you've seen this in a James Bond movie…it's because you have. (Die Another Day, to be exact—hey, we didn't say it was a good Bond movie.)

And when you finally decide to warm up, you'll have one of the area's most beautiful seaside spots waiting just outside the front door. That means sailing, windsurfing and—for the truly adventurous—hitting a few well-placed nude beaches.

Bring ice.