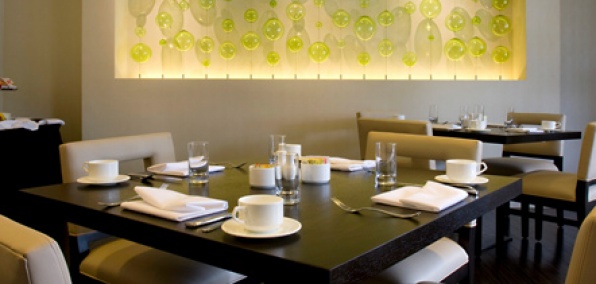 Among your finest LA evenings, several wine-drenched Hollywood Bowl spectacles rank at the top.
Which you always have to remind yourself as you're schlepping all those bottles up and down Highland on foot. (You learned long ago to avoid the Bowl's stacked parking if you want to get home before September.)
But there's a covert new restaurant offering respite to all you melancholy concertgoing pedestrians—
The Hideout
is now soft-open, just in time for the Bowl's official season kickoff this weekend.
So next time you're hoofing it up to see, say, Eric Clapton (
June 30
) or, ahem, Jessica Biel
singing
(
July 31-Aug 2
), you can now stop in beforehand for some comfort food—decadent mac and cheese, maybe, or a quick burger. (With all the wine you brought, there was no room for the food.)
And after the show, they'll stay open late enough for you to ride out the traffic snarl with a couple of
Pineapple and Cinnamon Margaritas
on the patio. It's not the kind of place that'll cause bloodshed over reservations for your next power dinner with Brian Graden, but sometimes your needs are much simpler. A little off-the-grid liquid relief in your night…
And a little Jessica Biel in your theater.