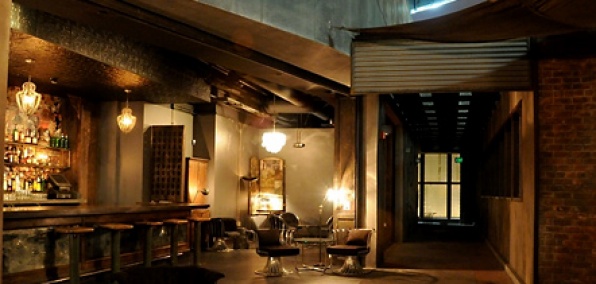 You've got one problem with Hollywood's best nightspots. They're just so closed-minded about daytime.

Thankfully, we've found one such spot that's now open for the daylight crowd.

Welcome to The Coffee Bar at h.wood—a magical place where your coffee options include espresso poured into a chocolate-drizzled Guinness.

Pull out your best last-night-was-a-really-good-night shades and wind your way into the indoor-outdoor sprawl of purple armchairs, beat-up leather couches and the occasional empty birdcage. You've got plenty of choices—the Coffee Bar has taken over the whole first level.

During the week, things will be mellower—think coffee and a Yoghurt Parfait over your low-key morning meeting. Lunch will start innocently (turkey club, honey-lavender ice cream from the farmer's market), but you might find yourself lingering over Sage Caipirinhas, Basil Mojitos and the aforementioned beer-caffeine bomb—officially called the h.wood Special. Suddenly it's 4pm.

Come Saturday, you'll find a raucous, DJ-fueled boozy brunch party. It's kind of like the nighttime scene—an eclectic, industry-heavy-but-it's-no-big-thing house party hosted by Loyal Pennings, John Terzian and Brian Toll—but with just one difference…

More omelets.