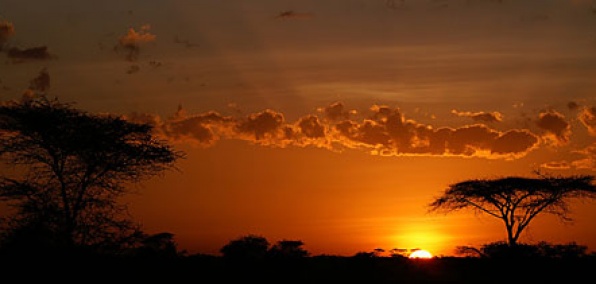 Let's talk safaris.
You like them. The Land Rovers, the pith helmets, the adventure, all of it.
But what if—and we're just spitballing here—but what if someone were to add a Jacuzzi, a few swimsuit-wielding friends and a wine cellar or two. Would that be so wrong?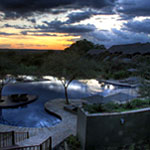 Welcome to
Bilila Lodge
, a brand-new luxury hotel dropped right in the middle of the Serengeti, and surrounded by 12,000 miles of the most spectacular wildlife in the world.
Opened Monday and nestled within Tanzania's Serengeti National Park, Bilila puts you front and center amid Africa's most awe-inspiring natural beauty. Fences are against the rules on the park grounds, which means you'll have unspoiled views of every
Mutual of Omaha's Wild Kingdom
guest star you can imagine, from wandering zebras to dens of lions to upwards of a million migrating wildebeests.
But earth's greatest creatures are merely a backdrop to the real reason you're here: the massages. And the cigars. And the pan-African cuisine. From the classic wine cellar to the fully stocked hotel bar to the onsite spa and Jacuzzi, you'll enjoy the continent's most pampering services, all from your spacious corner suite outfitted with its own private pool overlooking the Serengeti plains.
Can't get that at the Bronx Zoo.